Instructions to download background:
Right Click then "Save" or "Save Background As"
Remember where you save it on your computer.
---
If you use any of the backgrounds, created by Graphics Pantry, from here please link back to http://www.graphics-pantry.itgo.com
If you want you may also select of one of these graphics to link with it.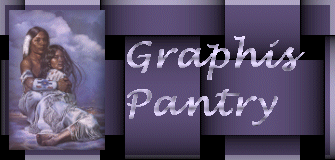 If you use any of the backgrounds from the other sources please give the artist credit and follow all rules located on the site.
Thanks
---
Main Menu
Notice: Please be patient as of right now I am in the process of adding and moving backgrounds to this site. The old site can be found at http://www.geocities.com/roam_cowboy/
If you want to have your Graphic or Background page listed here contact me at listings@graphics-pantry.itgo.com
---
Indian Backgrounds
More Indian Backgrounds Located here.
---
Country Backgrounds
Country Backgrounds Located here.
---
Animal Backgrounds
---
Tile Backgrounds
Science Fiction Background Source
---
Clip-Art
Under Developement
---
Please Sign my Guestbook!!!
Sign | View
---
2000 Steven and Tami's Graphics Pantry
Counter: 85369